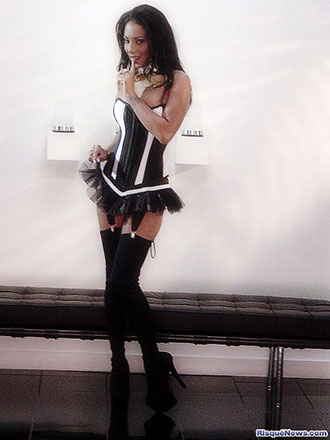 Michael Ninn has shot a great many women in the adult industry — a great many beautiful women. If you checked the record carefully, though, you would discover that Michael Ninn has put Dee in his movies more than any other star in his career. At that happens to be the case even if you include all the contract stars Michael "had to" shoot.
That probably surprises you, right?
We call it "The Ninn Dee Phenomenon," and unlike most powerful phenomenons, not a single person we have ever met has had the slight difficulty understanding it.
After much painstaking research — you know, watching every single Michael Ninn movie in which Dee appears — we have come to realize a few simple conclusions:
We understand why Michael uses Dee all the time.
We appreciate how he continually redefines her visual persona.
We think it would be an excellent idea for him to keep doing so.
The Ninn Dee in a Nutshell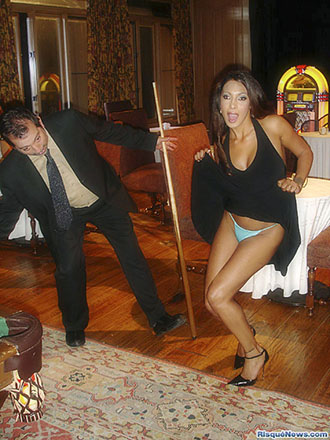 We teased you a bit with the headline, but think about this: Michael would never put Dee in a nutshell, and neither would any of the rest of us.
You see, Michael considers her to be an extraordinary canvas on which to paint his "Ninn Dee" visions, and those of us that know her very well think that putting Dee in a nutshell would be redundant. … And the fact that this sentence made Dee laugh tells you a great deal about an extraordinary women. We can try to put it succinctly, however, so consider that we know a whole heck of a lot of very sexy and beautiful porn stars, yet Dee survives the years as unique unto herself.
Basically, there's no better person we can imagine spending every day with. What better praise can you give? (Sure, you could JOIN, but other than that?)